Athletic & Sports Field Lighting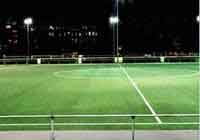 Athletic and Sports Field Lighting
RLL Design athletic and sports field lighting can be used to light any type of arena, stadium, playing field, or sports center. Similar to floodlights, they can be mounted on metal or wooden poles to provide evenly distributed, glare free lighting of game areas, spectator stands, concession areas, and areas leading from the parking lot to the stands. RLL Design athletic and sports field lights feature multi-tap ballast control in voltages of 120, 208, 240, 277, and even 408V. Athletic and sports field lighting fixtures can either be 400 or 1500 watts in strength. With such a diversity, lighting design professionals and DIY installers can build a custom sports lighting system specific to the dimensions of their facility. Such a system will use power more efficiently and produce optimal foot-candles and color rendering for nighttime arena activity.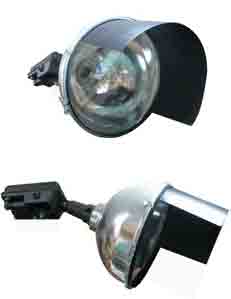 Certain types of athletic field lighting kits can be obtained from RLL Design. These kits have been pre-configured by lighting design experts on our staff who combine their knowledge of technology with their awareness of the needs of particular, individual sports. DIY clients can benefit greatly by investing in these kits, as each kit represents a singe purchase solution to the complex demands of an entire facility. Professional contractors can save time and money doing research into local light control regulations and calculations of necessary footcandle minimums. By working in partnership with an RLL Design specialist, all of this information can be readily passed to the contractor at the time of purchase. Professionals can assure their clients that the sports lighting kits they propose meet with all safety requirements for a particular game and dark sky laws intended to limit light pollution in various areas.

| | |
| --- | --- |
| Displaying 1 to 11 (of 11 articles) | Result Pages: 1 |

Below is a list of articles with the most recent ones listed first.

Gymnasium Lighting
With few exceptions, metal halide high bay and low bay lights are the best llighting fixtures to use for gymnasium lighting and interior & exterior sport courts.

Stadium Lighting.
Stadium lighting must be designed with several perspectives simultaneously in mind. Players must see the ball in play and be able to view the field without pockets of shadow or blinding glare in their eyes.

What Should Tennis Court Lighting Packages Include?
Tennis court lighting kits are designed by RLLD sports lighting experts to produce optimal footcandle levels and excellent color rendering. A variety of optical systems and sophisticated reflectors keep the light centered in the court.

Football Field Lighting Fixtures
Football Field Lighting Fixture. Football field athletic lighting fixtures feature lamps made of fine, tempered glass. Because football field lighting systems are normally highly individualized, RLL Design provides a wide variety of poles.

Golf Course & Driving Range Lighting
Golf Course & Driving Range Lighting. RLL Design golf lights feature Solite-tempered, impact resistant glass. Halogen lamps provide clear lighting of greens throughout all hours of the night.

Rodeo & Horse Arena Lighting
Rodeo & Horse Arena Lighting Fixture Sales, Design & Consultant Services . Horse arena and rodeo lights come in 400W and 1000W MH lamps that feature a powder coated die cast housing with a formed aluminum lid.

Basketball Court Lighting
Basketball Court Lighting. Basketball Court Lighting. Metal Halide sports lights from RLL Design can make any basketball court look like a professional, all-star court regardless of size or location.

Volleyball Court Lighting
Volleyball Court Lighting. Most recreational volleyball courts can be lit with a general area sports lighting kit. Fixtures feature high-pressure sodium lights that provide excellent illumination and also work to repel insects.

Softball Field Lighting
Softball field athletic lighting fixtures feature advanced anodized reflectors in 2, 4, 5, or 6 optic measurements engineered to increase lumens per watt output.

Baseball Field Lighting
RLL Design baseball lighting fixtures feature sophisticated optics and advanced reflectors that generate superior lumens per watt output in comparison to competing models.

Soccer Field Lighting
Soccer field sports lighting fixture design depends a great deal on the height of the poles you choose, which is why RLL Design inventories a wide range of light poles and pole mounting accessories so you can position your athletic field lights at that appropriate levels.


| | |
| --- | --- |
| Displaying 1 to 11 (of 11 articles) | Result Pages: 1 |